My friend teaches an after-school art class in the village of Prayssac and recently invited me along to keep her company and to share some of her vast knowledge about this area. I always enjoy spending time with Viviane and eagerly replied
oui!
when she asked me to join her.
Located in our neighboring department of the Lot, Prayssac is located about 20 km east of Fumel in the Lot-et-Garonne and 20 km southeast of Villefranche-du-Périgord in the Dordogne. While Viviane and ses jeunes élèves paint, I spend an hour exploring the medium-size village, pop. 2,600.

From the tall statue prominently located in the central plaza, I soon meet Prayssac's most famous son; Jean-Baptiste Bessière (1768 – 1813), first Duke of Istria and one of Napoleon's officers, was born here.
Jean-Baptiste Bessière (1768 – 1813) was born in Prayssac.
The tourism office is located nearby and just down the block is St. Bartholomew's, a simple, but pretty church.
Exterior of L'église St. Bartholomew in Prayssac
Interior of L'église St. Bartholomew in Prayssac
Prayssac's tourism office
The village has ample amenities including une bibliothèque and a movie theater named for filmmaker Louis Malle.
Cinéma Louis Malle in Prayssac
With its assortment of restaurants and cafés, Prayssac may be a good place to stop en-route to popular destinations in the Lot including Cahors, Rocamadour and Saint-Cirq-Lapopie, or midway through a Cahors Malbec tasting trip.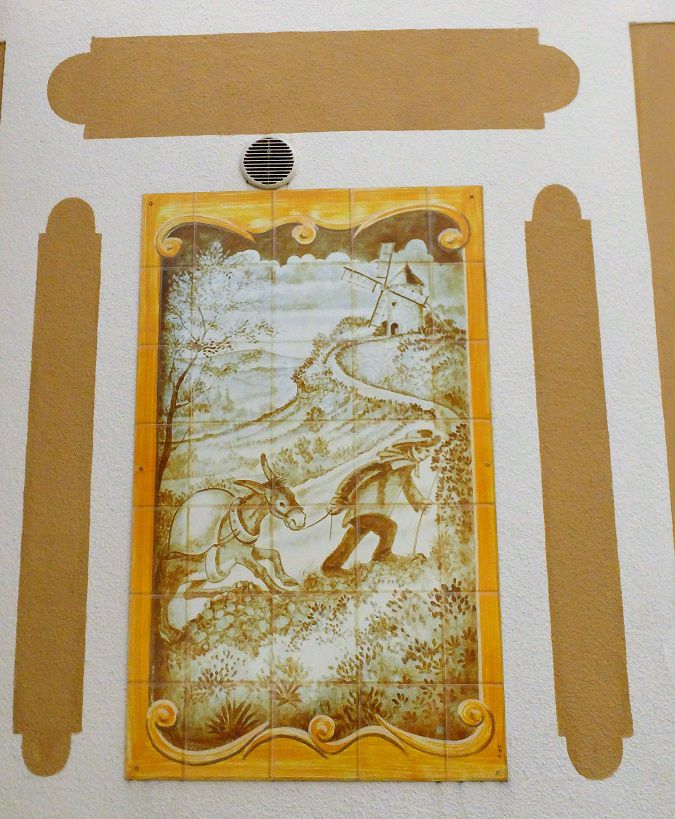 Tile on the exterior wall of a café in Prayssac
One of several restaurants in Prayssac
This area also offers lots of opportunities for biking, horseback riding and hiking as well as boating and fishing on the Lot river.
Flowers in Prayssac
Friday is market day in Prayssac, and upcoming events in the village include Prayssac Musette concerts on April 19, May 10 and Juin 14; a theater performance on April 23 and 24; and a gospel concert on May 7. For details. visit the Prayssac website
here
or call the tourism office at 05.65.22.40.57.